CUSTOMER COMMENTS

February 17, 2017
Satisfied repeat customer Ron in his new bespoke cashmere coat, made by Coats by Mary Ellen.
Thank you Ron for your patronage!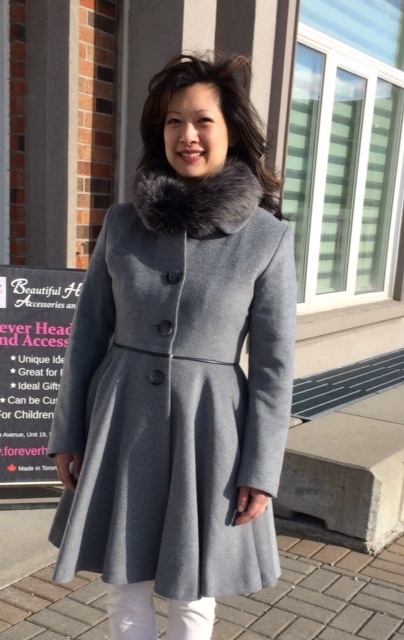 March 2017
Michelle looking absolutely regal in her new custom made "Princess" style coat in 50% Cashmere/Wool blend.
Thank you Michelle for your patronage!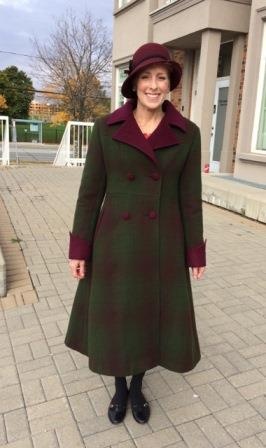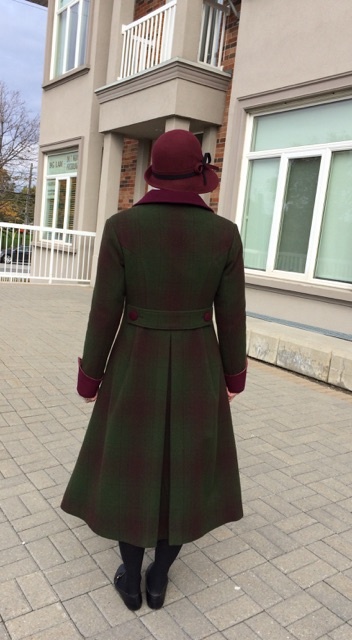 May, 2017
Christina, extremely satisfied with her new custom made winter coat. She added hew own personal touch for a One Of A Kind coat.
Thank you Christine for your patronage!
March, 2017
Satisfied repeat customer Ron in his new bespoke cashmere coat, made by Coats by Mary Ellen.
Thank you Ron for your patronage!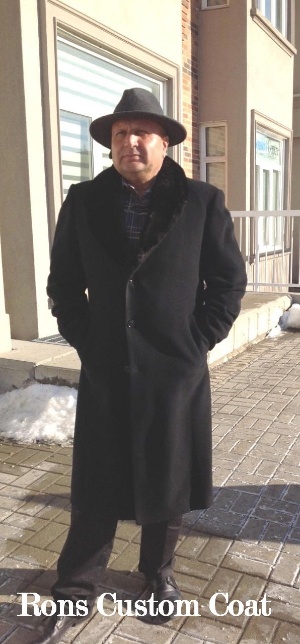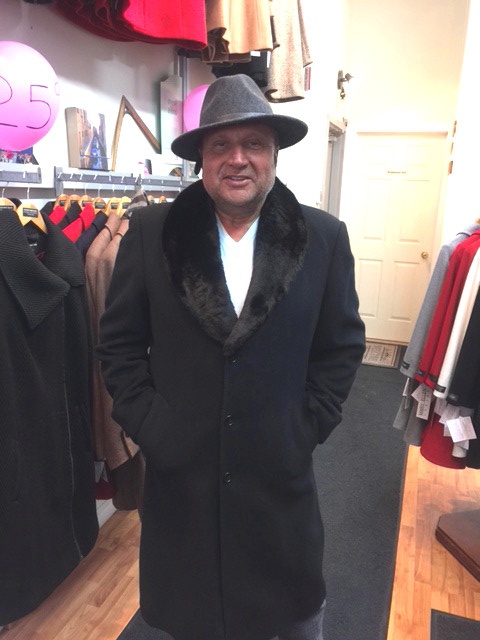 February 17, 2017
Satisfied repeat customer Ron in his new bespoke cashmere coat, made by Coats by Mary Ellen.
Thank you Ron for your patronage!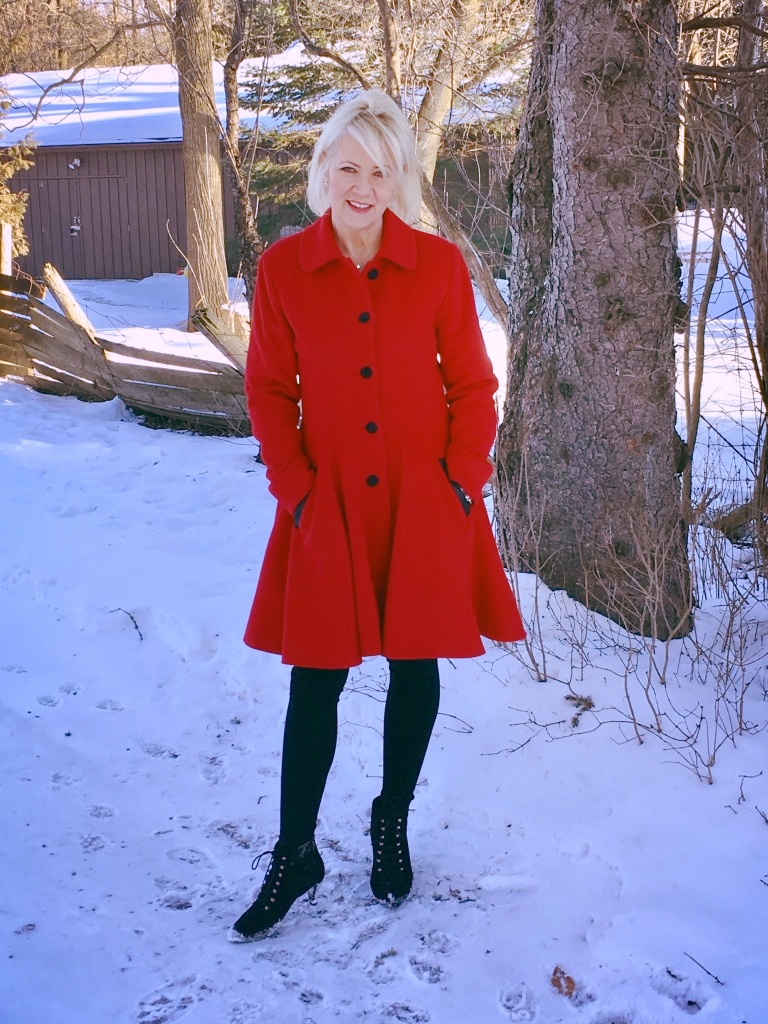 January 16, 2017
Hello John and your amazing team who made this gorgeous gorgeous coat for me.I can't tell you how happy I am with this piece.
And I have received so so many compliments.It is made perfectly. Fits perfectly. I seriously love it!!! Thank you thank you thank you.
And thanks too for your hospitality each time I came to your shop. I love and enjoy the treat of spirits, cookies and chocolate.
You and your team are a true gem in this industry.
Big thanks!


Teresa Paul
Hides In Hand
March 5, 2016
Hello all at Coats by Mary Ellen,
At the One of a Kind show before Christmas 2015, I saw your booth as the hanging coats caught my eye. As my wife hates shopping,
I buy all of her clothes. Given her petite frame and body shape, it's very hard to find clothing especially coats that will fit properly.
I can't believe how many stores do not carry petite clothing! Well I remembered loving your coats on display and their reasonable prices
for quality custom coats.
Last week I surprised my wife and took her to your store and she looked good in the few coats we tried. It was easy to find coats to suit her size in your store. We were really drawn to one although it was hard to buy just one! You are doing some minor alterations for us to make it fit just a little better. Thank you for the wonderful sales experience. The lady was so nice, patient and knowledgeable. We can't wait to pick up the coat and we have already spread the word that you are the place to buy coats, for men AND women.see you soon and thanks again as I have been searching to buy her a flattering coat in her size for the past 3 winters. You will be my only stop next time.
Alan and Kathi
February 22, 2016
Hello John & Lisa,
"Genuinely a pleasure to do business with Coats by Mary Ellen and their team. The service is excellent and the quality spectacular.
The attention to detail and desire to satisfy distinguishes this custom clothier from the rest. John worked miracles restoring my son's
much-loved jacket and he also meticulously custom tailored a winter coat for me. You will never be disappointed!!"

Best regards,
Debbie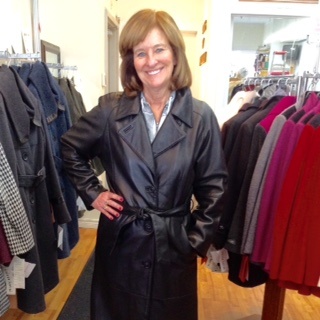 January 16, 2016

Custom Leather Repair- Satisfied Customer.

Thank you Karen!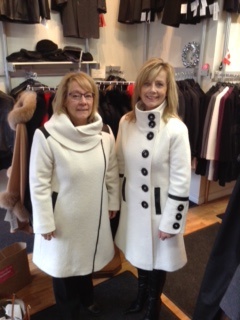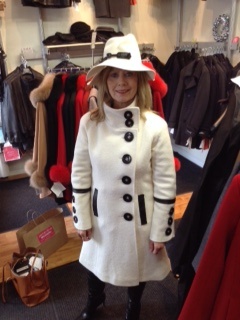 May 2017
Satisfied customers, these two sisters chose to have their coats custom made for a perfect fit.

Thank you for your patronage! They look great. Love the Hat!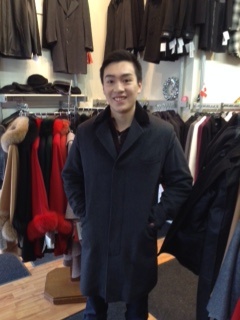 January 9, 2016

Satisfied Customer- Custom Made Coat

Thank you Eric
December 18, 2015


Grazie Mille!
I hope you're keeping well!
When I get to wear it, I'm still loving my "new and improved" Clotheslines trench!


Best Wishes to you and yours,


Stephen



December 21, 2015

Merry Christmas to you and yours. Hope to stop by in the New Year.


John and Maddie



December 22, 2015

Merry Christmas! I wish you a happy day and a new year filled with new experiences, good health and happiness.
I get SO many compliments on my Mary Ellen coat! Thank you,


Best regards,
Shirley
January 30, 2015

What a great job! I had a beautiful expensive leather jacket that did not fit properly. It hung in my closet for years. On a recent trip to Toronto I found Coats By Mary Ellen on line. John, measures and re measured and agreed to make the necessary modifications. the results; It fits like a glove!


Hon. Minister Dr. Ed Doherty


Sent from my iPad
October 15, 2014

Thanks for the lovely custom coat you made me. It fits perfectly and looks fabulous. I am looking forward to wearing it this winter.
Sandra Johanis
February 5, 2014
Hello,

I received my coat yesterday and I'm so pleased!! Thanks very much for doing such a beautiful job and for being so prompt.
Kathy Anderson

October 10, 2014

I always see the sign out on the boulevard, but don't usually have the time to stop in. Last week I made a point of dropping in and I am glad that I did. They have some beautiful styles at a very good price. The quality of their coats is unsurpassed.
Thanks again for all your patience and hard work!
You were a pleasure to deal with.
A.M. Tremonti

January 30, 2014
Dear Everyone at Mary Ellen:
My gorgeous swing coat in black boiled wool just arrived and it's fantastic! This is the most comfortable winter coat I've ever had, soft and light but warm and cozy. Heading off to the Lingerie Market in New York later this month and so happy to be traveling with this timeless classic.

It will be my lifetime favourite

Patricia, Arabesque Design Ltd
Thank you
November 17, 2013
"Domenic, your sales staff was awesome. They were cordial, friendly and very helpful. They made any request seem like it was not a problem. The experience was so satisfying that I have recommended Coats by Mary Ellen to everyone I know. Besides the jacket speaks for itself.

KayAnne ... Toronto, Ontario
Thank you very much!
November 15, 2013

"John, I am so pleased with the superb workmanship put into my coats.

Marion Donald ... Oakville, Ontario
Thank you
November 13, 2013

Thank your very much for the wonderful coat you made for my mother. She has received many compliments and is very satisfied with the way it fits....thanks again
Stuma ... Bracebridge, Ontario
November 10, 2013
Thank you for working hard on making our coats so wonderful! We love them very much.
Carmela- Toronto, Ontario
November 5, 2013

"Your staff was very helpful and gave me plenty of time to decide. I was not rushed in my selection which is very pleasing these days."
Catherine -Toronto, Ontario
November 1, 2013
"Great selection of styles and colours. I have had incredible difficulty finding something warm and stylish. Within 15 minutes I had found the perfect coat. The sales people were very friendly. Keep it up!"
Christine- Chattam Ontario
November 1, 2013
"Staff was very friendly, accommodating and helpful. We love our new coats. Thanks for the great cookies!"
Alexandra- Toronto, Ontario
October 31, 2013
"Happy to find you and talk with you. I am enjoying the custom coat you made me."
Tina- Niagara Falls, Ontario
May 15, 2013
"The clerk was very helpful, and not pushy. He had a very helpful and pleasant attitude."
Sharon- Blyth Ontario
March 31, 2013
"Very good quality merchandise and excellent service- great prices!"
Dana - Toronto, Ontario
January 15, 2013
"I love my coat and have already had many compliments on it. Your price was very competitive and the quality above anything I have seen elsewhere. I was very pleased with the attention to detail and with the quick completion of my coat.
P.S. I love the fox fur trimmed hood and cuffs."
Linda - Toronto, Ontario
December 23, 2012
Elizabeth ... Kitchener, Ontario
"Staff is extremely helpful and cooperative. Will be shopping there again soon."
Elizabeth - Kitchener, Ontario
December 17, 2012
"Service was excellent!"
Judith - Toronto, Ontario
December 15, 2012
"Staff was very friendly and helpful. Thanks Domenic - the coat is perfect!"
Magda - London, Ontario
December 10, 2012
"Service is very friendly and courteous. It is nice to know that you can still get great service these days. Many thanks and best regards to Domenic, John and staff!"
Francis - Toronto, Ontario
December 7, 2012
"Excellent service- very helpful staff. I am not an average size and have difficulty finding clothing. The staff made me feel comfortable and welcome and helped me find the perfect coat."
Ruth - Toronto, Ontario
November 30, 2012
"I seen your sign on Wilson and was not sure what to expect. I was pleasantly surprised. I love all your coats. You have a great selection of styles, sizes and colours and the quality is top notch. My mother, sisters and I now all own a Mary Ellen Coat. All my best to all the staff. See you in the Spring."
Joanne - Toronto, Ontario
November 28, 2012
"I purchased a coat at your booth at the One of a Kind Show in Toronto. I was impressed with your selection of styles and fabrics. The prices are great and the coats are beautifully made. Thanks again for all your time and hard work."
Jackie - Mississauga, Ontario
November 22, 2012
Thank you for the exquisite workmanship on Luca's wool coat. You exceeded our expectations both on time and quality. Luca looked perfect for the interview, and now has a job starting in the New Year. Thank you again.
Luca, Angela & Mia - Toronto, Ontario